Sergeant of the Hide
Hessian
PX Member
Minuteman
A while back, in a pinch, I bought an XLR evolution off of another Hide member. This is one of those stories where that hide member did not disclose information until after the sale was made and then essentially told me tough shit after I pointed some things out. I needed the chassis faster than I could get it from XLR and I thought I was getting a good deal, by now you can figure out that this entire post is based on the fact that I did not.
After finding out several screw holes were stripped, random holes were drilled and a paint job was very poorly applied, I shelved the project and moved on to another stock, lesson learned. Fast forward, I decided it was time to strip down the horrible paint job and try to bring this chassis back to its former glory.
This is where things get good...
After taking inventory of everything that was wrong with the stock, four serious things and one not so serious, I reached out to XLR industries via social media and the hide. A few days after I sent my initial contact, I was responding to buy Matt. I explained to him what had happened and that I was not looking for a handout, but willing to pay for whatever I could get to repair this chassis. Matt, not only told me he would look and see if they had the old generation parts that I needed, but he would get them to me quickly. "If the parts didn't work out, we will figure out a way to make it right," he said. When I asked him about paying for them, he just asked for my shipping info. That was it.
A few days later, parts arrived, parts installed and one bad ass chassis was on my workbench.
It's rare to find anyone willing to stand by a product bought used, especially the third owner...
There is more to the interactions above, but the meat and potatoes has run long enough.
I will continue to run XLR chassis not only for their quality, but because of team members like Matt.
@XLR Industries
Middle photo is the chassis as it was when received.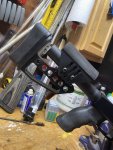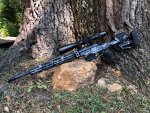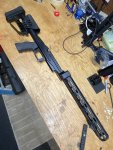 Last edited: