Sergeant of the Hide
Full Member
Minuteman
I have a new-to-me stainless Tikka T3 Varmint in .223, bought it here on the Hide. It shot my previous 75 gr ELDM load okay, but not how I know Tikkas can shoot. I figure that if I have to do it over I'm gonna do it differently.
I did some research and decided to try TAC. I'm running it kinda hot so I'm not gonna post my load, but chrono testing gets me 3043, ES 16, SD 6, but only 7 shots. Brass looks fine, no bolt lift issues. I'm loading pretty long with Mountain Tactical magazines.
I put together a seating depth test starting at just kissing the lands (2.477") and ending at 2.373," which isn't far from the ogive. Weather permitting I'll be able to get an afternoon in maybe Wednesday.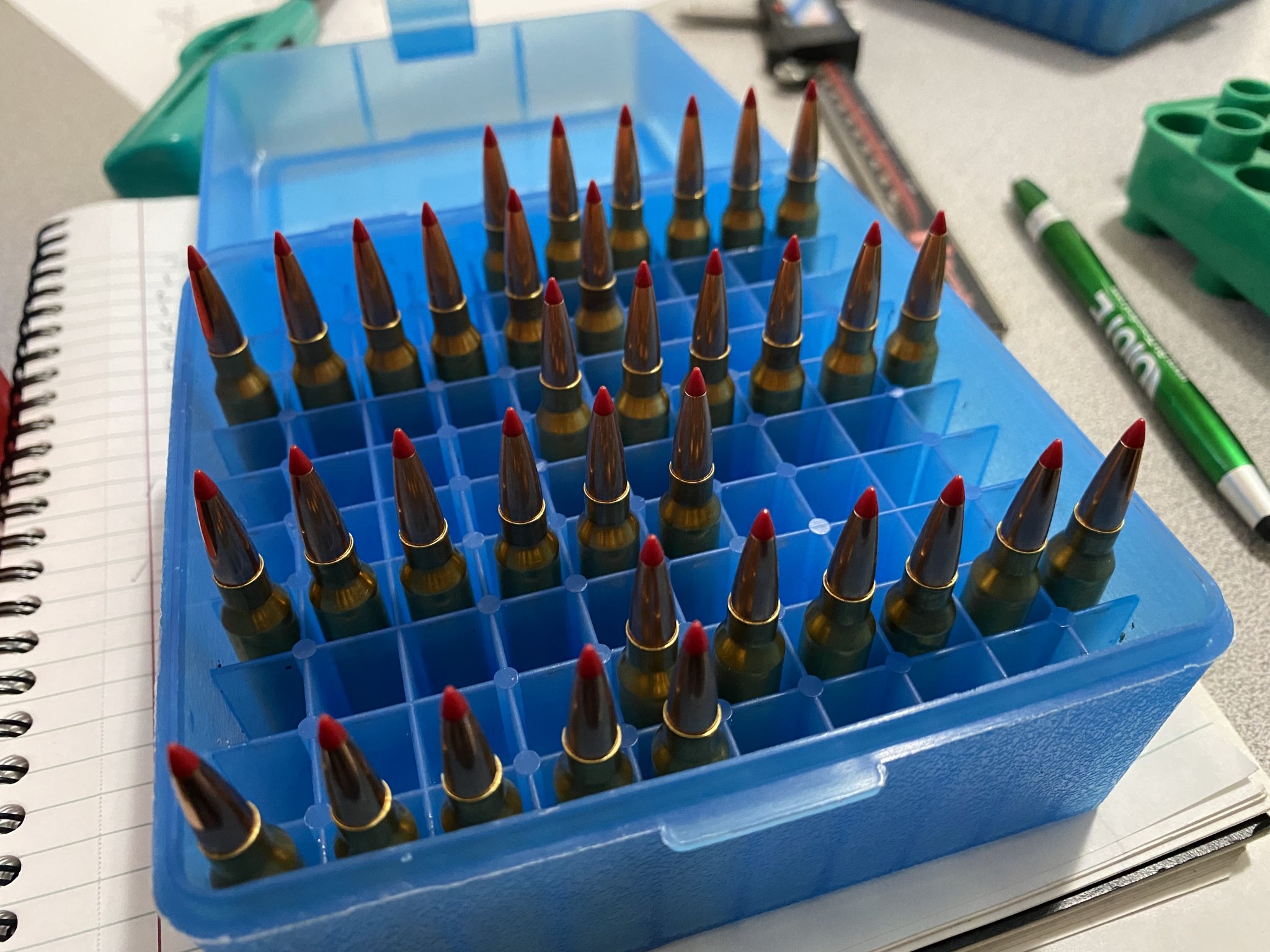 I'm looking for Tikka accuracy. 3043 with a .235 G7 ain't bad.
P
Last edited: