Early 1950s M48B Yugo Mauser, New old stock. This gun shows potential with milsurp ammo so I decided to see if I could improve it. Replaced the horrible trigger with a 3.5lb Timney, added a Bad Ace no tap mount, Vortex rings and scout scope. Added Eagle stock pack to improve cheek weld.
Using Redding dies, Federal brass, 198gr FMJ, 46gr of H4350, 210 primers, seating depth of 2.99 inches. Gun shoots consistent 1.25 to 1.5 inch groups for 3 shots but suucks on 5 shot groups. Maybe its just getting hot I don't know.
If anyone has actual experience loading 8mm I would appreciate your insight on seating depth. Lyman manual says COAL is 3.25 inches, the longest COAL is with a 200gr at 3.00 inches. however my Stoney point indicates a much longer chamber. Here is a pic.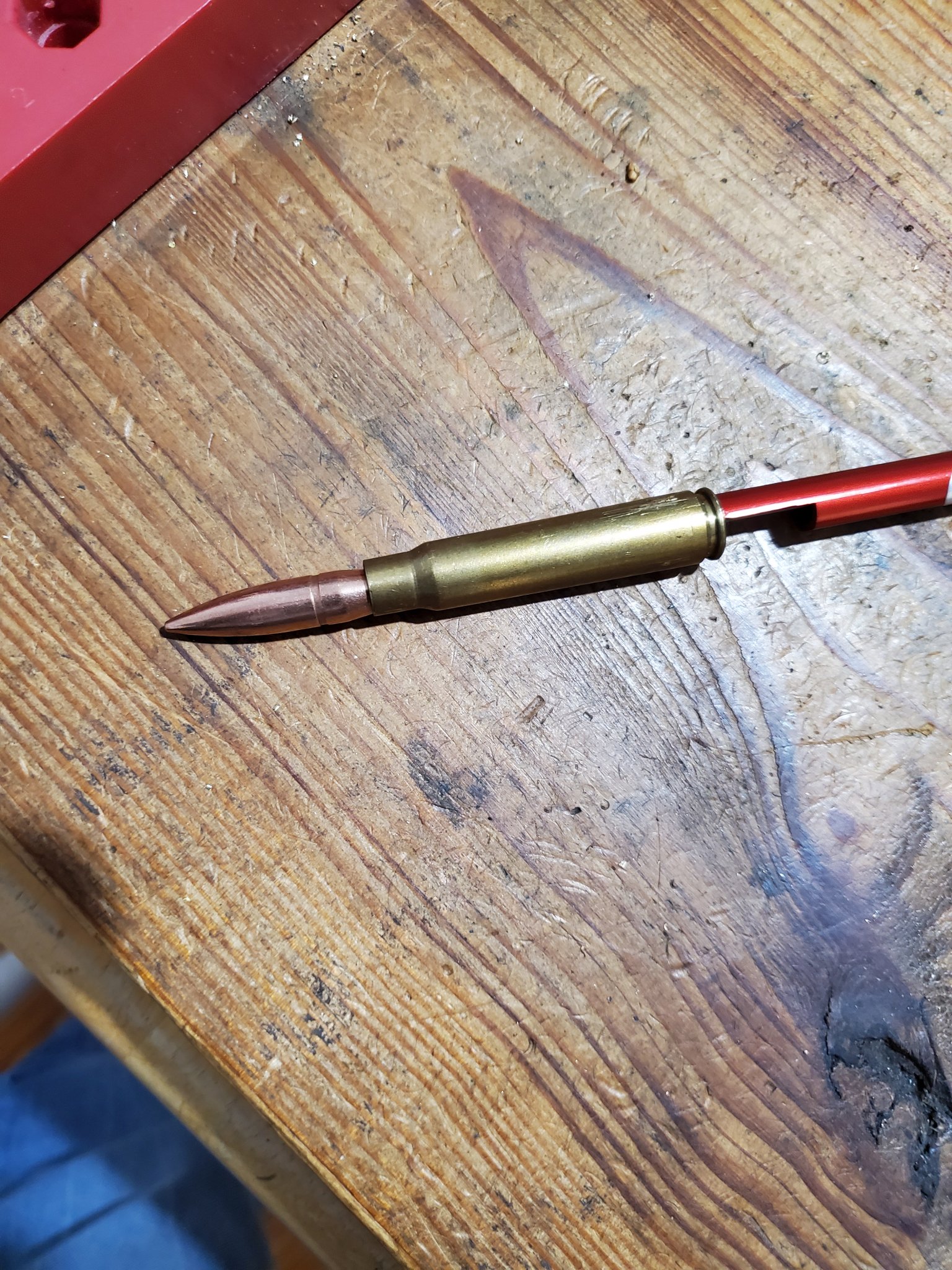 rediculous right??
Hornady apparently doesnt see fit to include a .323 bullet comparator but with a .33, it shows
Lands at 2.583 inches and COAL crazy long.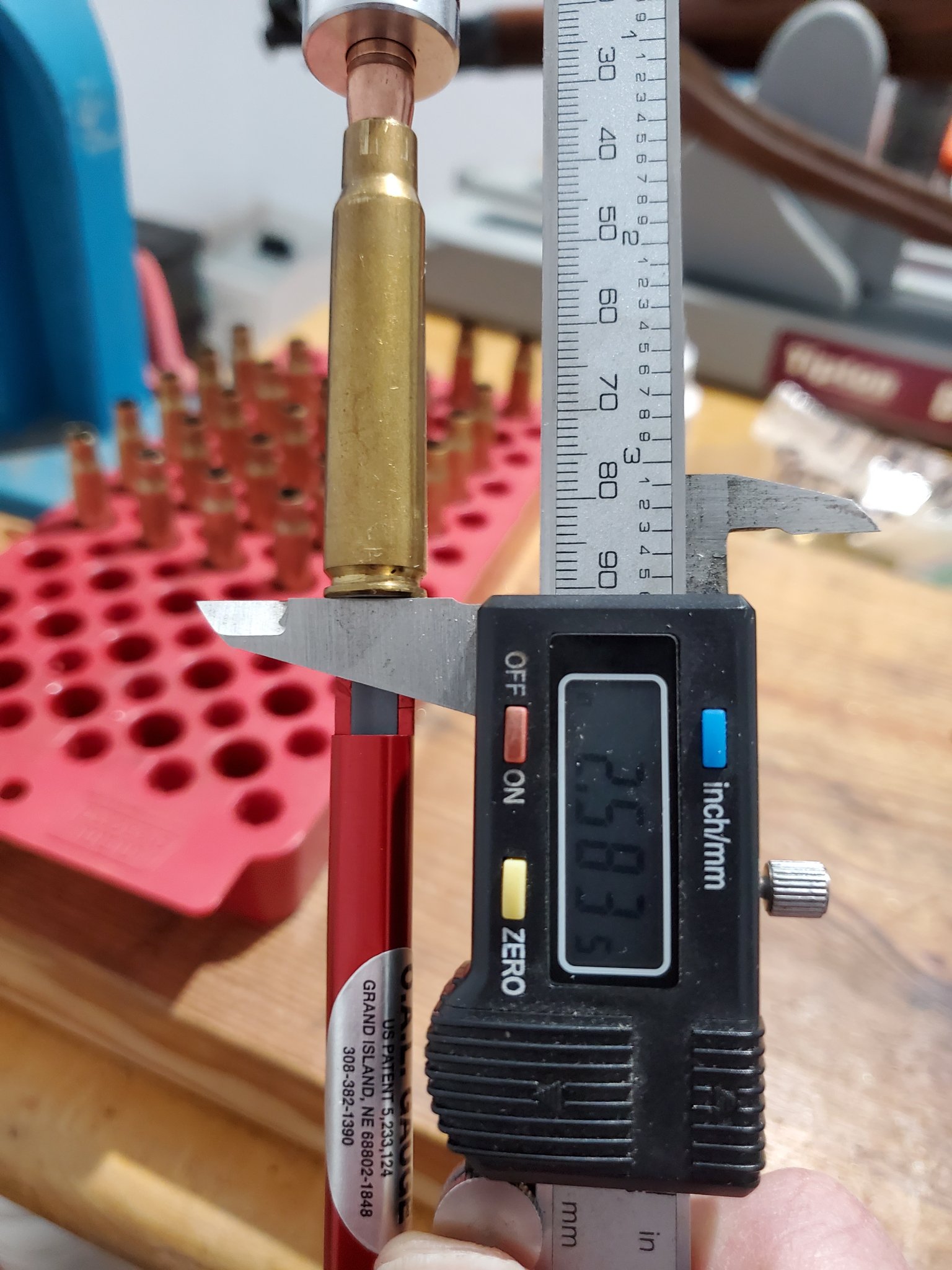 Seating to the cannalure puts COAL at 3.17inches. I tried loading 25 thousands off the lands which is way over 3.25 inches and grouped like crap. Any actual experience and wisdom would be appreciated. Thx in advance.
BTW I think this cartridge otta be a thumper on big hogs or whatever. Also if anyone knows torc specs on this action that would be great also!
Last edited: