Private
Full Member
Minuteman
Any of you guys do any musky fishing?? I took the reels off my rods this weekend and packed away all my gear.
Got the line stripped and the reels cleaned up and oiled. Blah. I'm not ready to survive this winter. I'm not much an ice fishermen, but I promised a buddy of mine I'd give it a go at least once this season.
This is the last fish I caught this season. Got her the first weekend in October up in Vilas County. Lake X.
She went a hair over 47.5".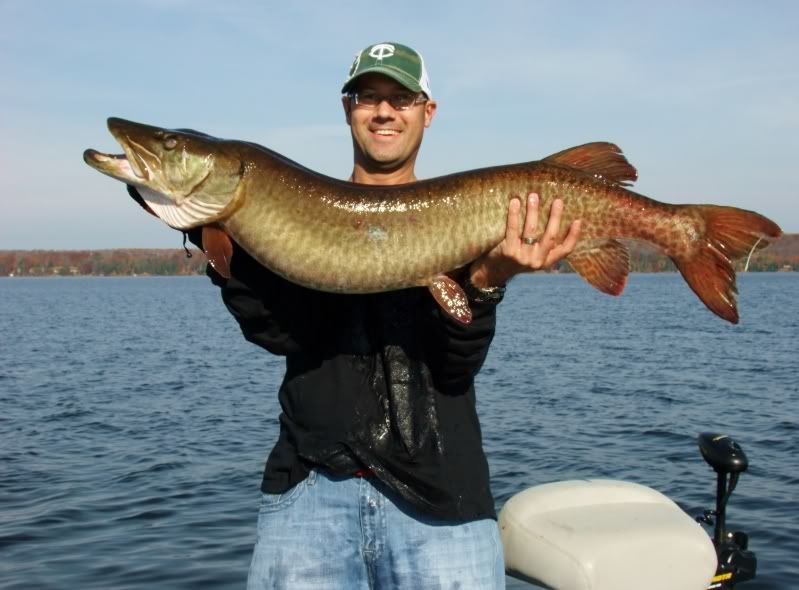 ...and released to fight another day! She swam away nice 'n strong!