HMFIC of this Shit
Staff member
Online Training Access
Apr 12, 2001
30,943
17,157
219
Arken Optics EP-4 Tracking Test Video
Before the weather changes to ice and snow, I managed to get out on the range to shoot a few videos. Two of them were online training lessons, but one I wanted to do a short piece on the Arken Optics EP-4 4-16x Scope as I have one here.
This scope retails for $550 and at first glance, it appears to be a very capable scope. The feature set includes a zero scope, ED Glass, and plenty of elevation for the new shooter. All this is great but the most important question is, does it track?
The scope comes with a tracking guarantee, and looking at the overall package they definitely spec'd out a decent scope for not a lot of money. This scope can easily compare with any other OEM scope selling for $1000 to $1500, in other words, it's punching above it's weight class.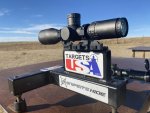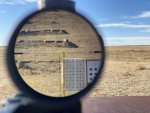 I have not shot it yet, but after the marketing posts and reaction it received I wanted to jump on this as quick as possible.
No hype necessary, just a fact there is truth in advertising with somethings and testing this scope, it was clear to me it was tracking 100%. I tested it at 10 Mils and at 13.3 Mils on the 4ft Level pictured above.
The sight picture on this optic is very good, it's easy to get behind, the look and clean and what you would expect. The only thing left is to see how it holds up to recoil, and use over time. But at $550 I don't it as a big gamble, just a solid offering from a new company.