Gunny Sergeant
Full Member
Minuteman
Let me start off by saying that I do not have a lot of experience when it comes to bedding, I learned how to bed a rifle by looking at Randys (HateCA) DIY page and by asking him a billion questions via e-mail (which he was more than willing to answer) I have since bedded 3 rifles, 2 bottom metals and now 1 scope base. Lets get to it.
I knew I needed to bed my scope base when I first installed it. When I torqued down the rear 2 screws the from of my NF steel bade was riding on air. I put it off because I figured it would not come out well and I didnt want to fuck anything up, but after the success I had will all the other bedding jobs that I did for friends and myself, I figured whats a scope base if I bedded 3 rifles?
so I finally got around to it today.
first step, MADE SURE RIFLE WAS UNLOADED!!!! then I removed the bolt and mag from rifle.
I then removed the base from my rifle and cleaned both surfaces with rubbing alcohol.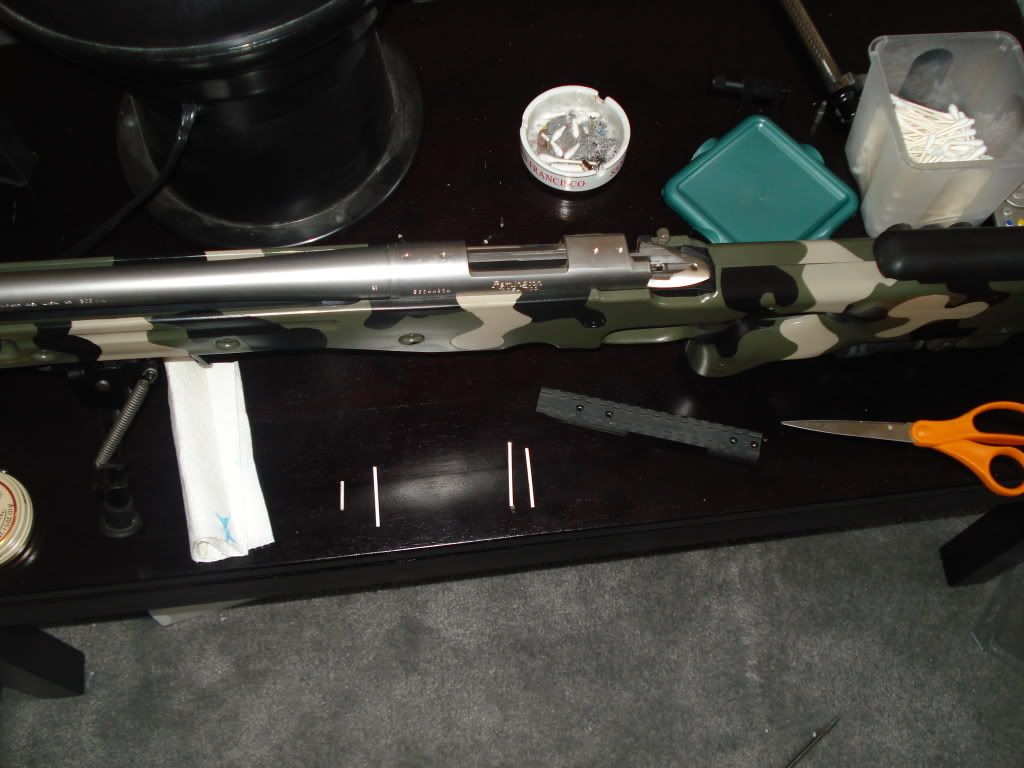 I applied Kiwi neutral shoe polish as the release agent to both the rifle and the scope base (I may want to undo this one day you know) and buffed it with a sheet of paper towel
I cut the ends off of some Q-tips and stuck them into the receiver so no bedding compound gets into the holes, this served a double purpose, it also helped me align the holes later when I put the base on the rifle.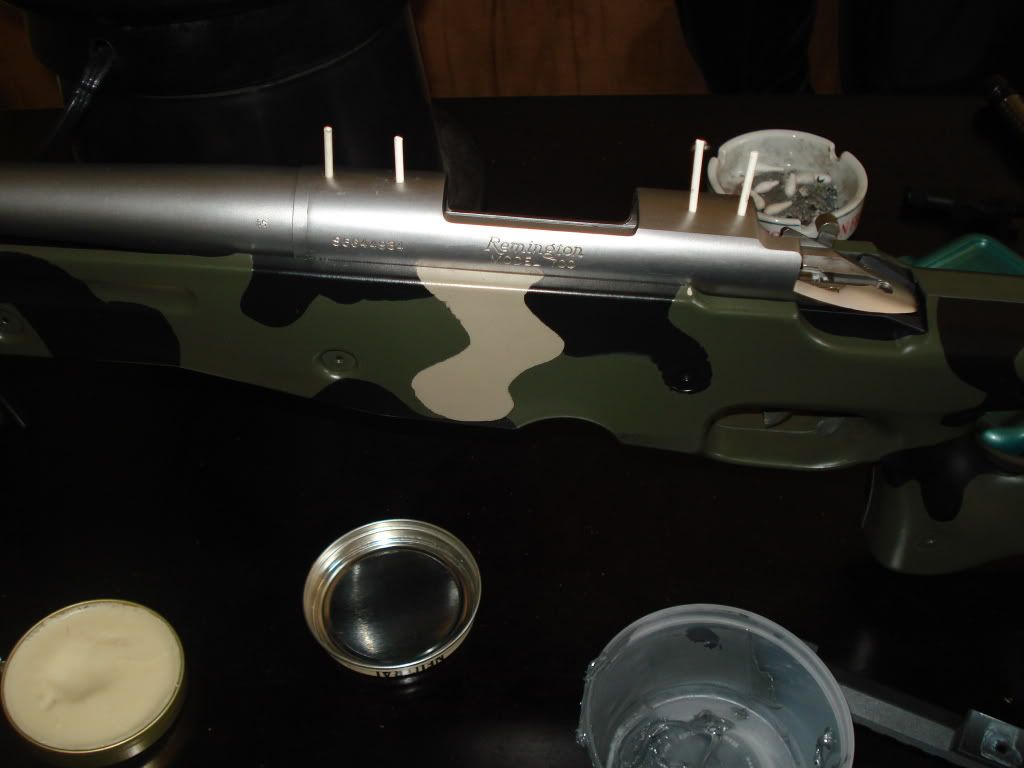 I mixed up some Brownells Steel Bed and went to work.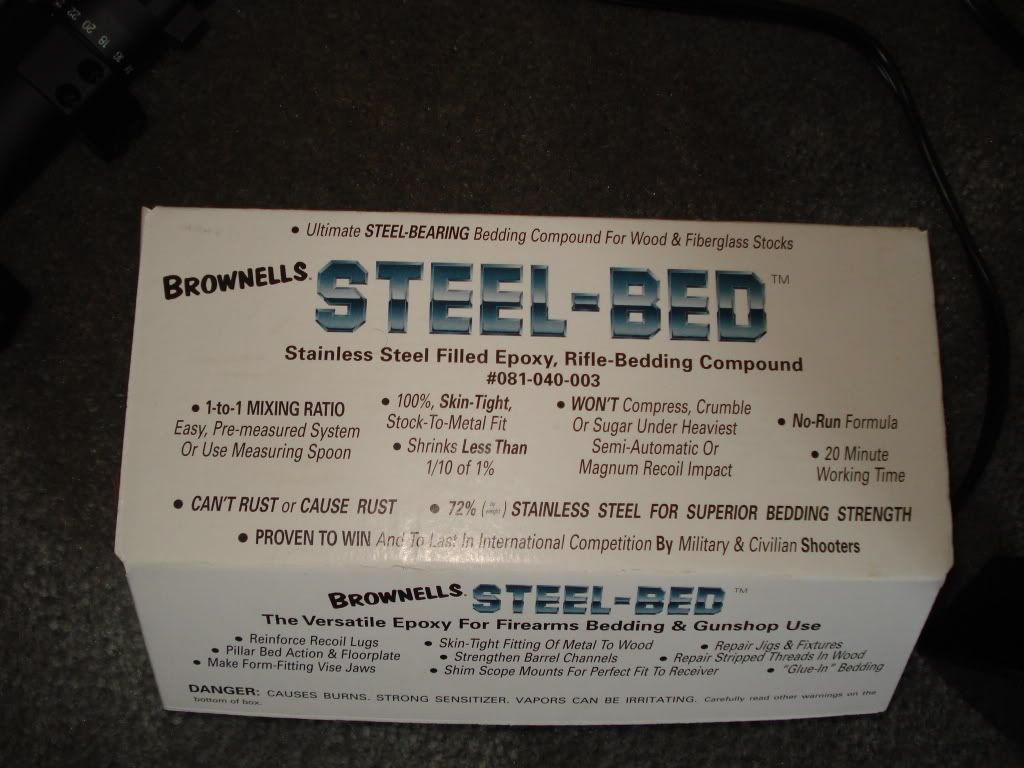 I applied the Steel Bed to the scope base and installed the base on the action.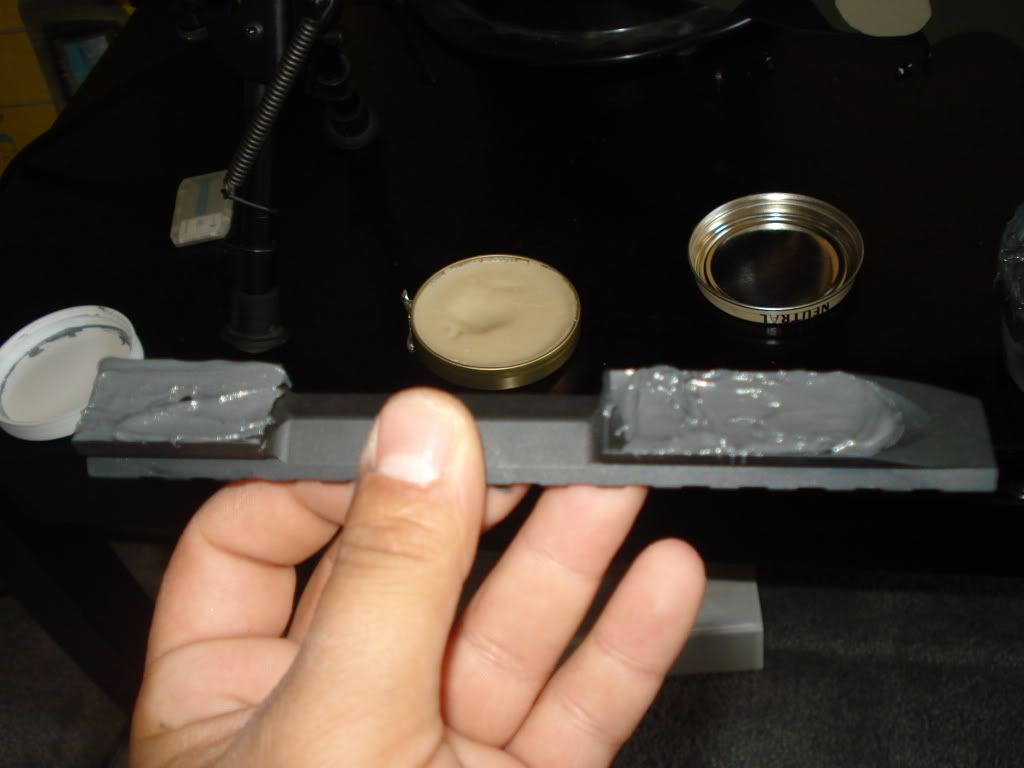 I hand tightened the inner 2 screws of the base (inner front and inner back) until it stopped, I made sure not to torque then too much, just until there was metal to metal contact (scope base to action)
Now you may be asking why I chose to tighten the inner 2 screws instead of just the back 2 and let the front ride on the bedding compound. The reason is that I wanted to have metal to metal contact on the front and back of the base to the action, I did not want the front riding on just the bedding compound and I did not want to loose any of the 20 moa forward cant the base was giving me. (hope that made sense because I think I just confused myself ;D )
I then cleaned the excess bedding compound with Q-tips and paper towel sheets, and that was it.
Hope this helps some of you out.
USMCj