Sergeant
Full Member
Minuteman
Actually, it's been done since December, but life happened and I am just now getting around to posting pics. The rifle started life as a Remy SPS Varmint, and was bought with the intention of trying F-TR. Well, after shooting last year I decided I really like F-TR, so I went ahead with the build. Some of this stuff, like the stock, bolt, and scope, I did last spring when I still had the factory bbl. My builder just trued the action and bedded it, opened the scope base holes up, chambered, threaded, crowned, and installed the Lilja bbl. His machining is truly a work of art. He's a very talented builder and shooter.
The specs are as follows:
Jewell trigger @ 12oz
MCM adj. A5
Spiral fluted bolt (LRI group buy last year. $45, cant beat it!)
PTG tactical bolt knob (installed by me and a buddy fooling around on a mill. That's why it doesn't look perfect.)
PTG Nesika bolt shroud
28" Lilja 1:10" NBRSA Heavy Varmint profile (1.250"-.920") Chambered in .308 Win with neck of .339" and throat for 185 Berger LRBT
Tubb oversized recoil lug
Ken Farrell rings
TPS 20moa base with 8-40 screws
Sightron 8-32x56 w/LRMOA reticle (works very well for holding over)
Mystic Precision Mpod (very impressed!)
Action blueprinted, bedded and barreled by a very talented rifle builder/machinist who shall remain nameless. (His builds have many national records and a world championship)
I have about 300 rounds down the pipe so far, and it shoots quite well.The average of five 5 shot groups with H-4895 & 185LRBT was .53". I think it will do better than that when I get a chance to really tune the load I shot a personal best (189-5x, 188-2x) at 1k in very tough(very windy & cold) conditions at Butner in January. I'm very pleased with that, as it was only my 2nd time at that distance and my 1st time at Butner. I was shooting HBN coated 185's over H-4895.
This rifle was built on a fairly tight budget which is why it has not been refinished yet. I gunkoted the bolt when it got back from LRI just to keep it from rusting. I think it will end up with an oversized PTG bolt, but I really wanted to shoot Butner in December (was cancelled and moved to Jan.) and there was no time to get one in (no money either). I'll get around to refinishing the action when I have the bolt replaced.
Sorry for the quality of the pics. My camera also happens to be my phone...
Plate for Mpod is installed with pillars and stainless hardware. It keeps the feet perpendicular to the ground far better than the built in Anschutz rail. this thing tracks very, very well.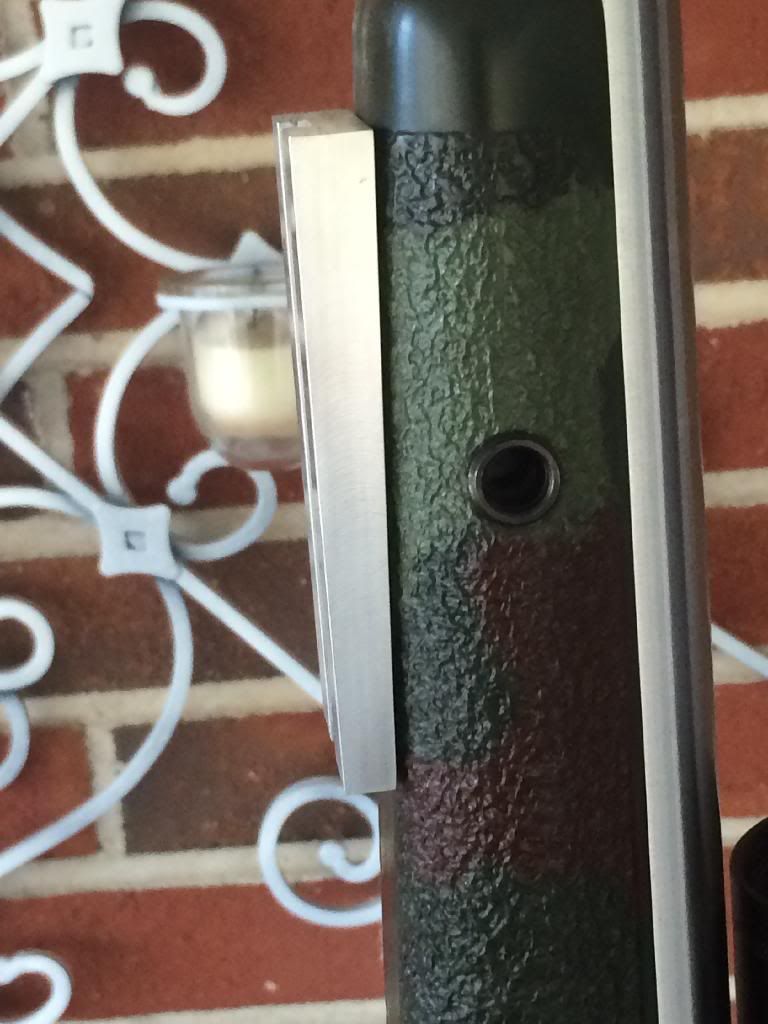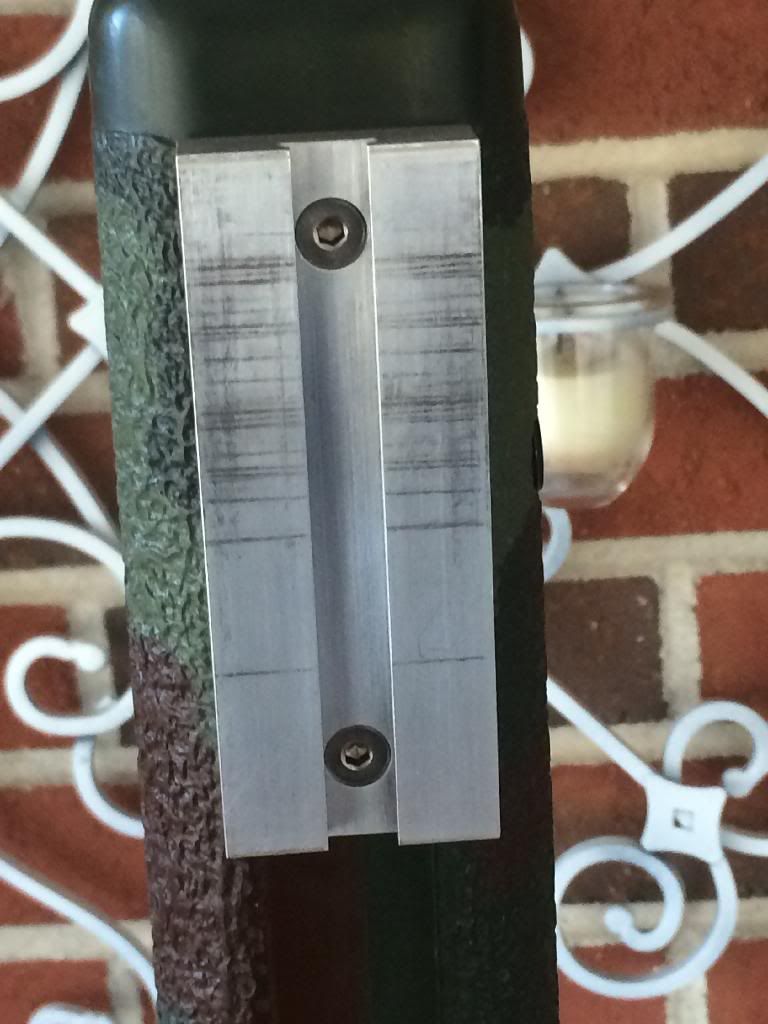 Fluted Remy bolt w/Nesika bolt shroud and Tubb speedlock firing pin and spring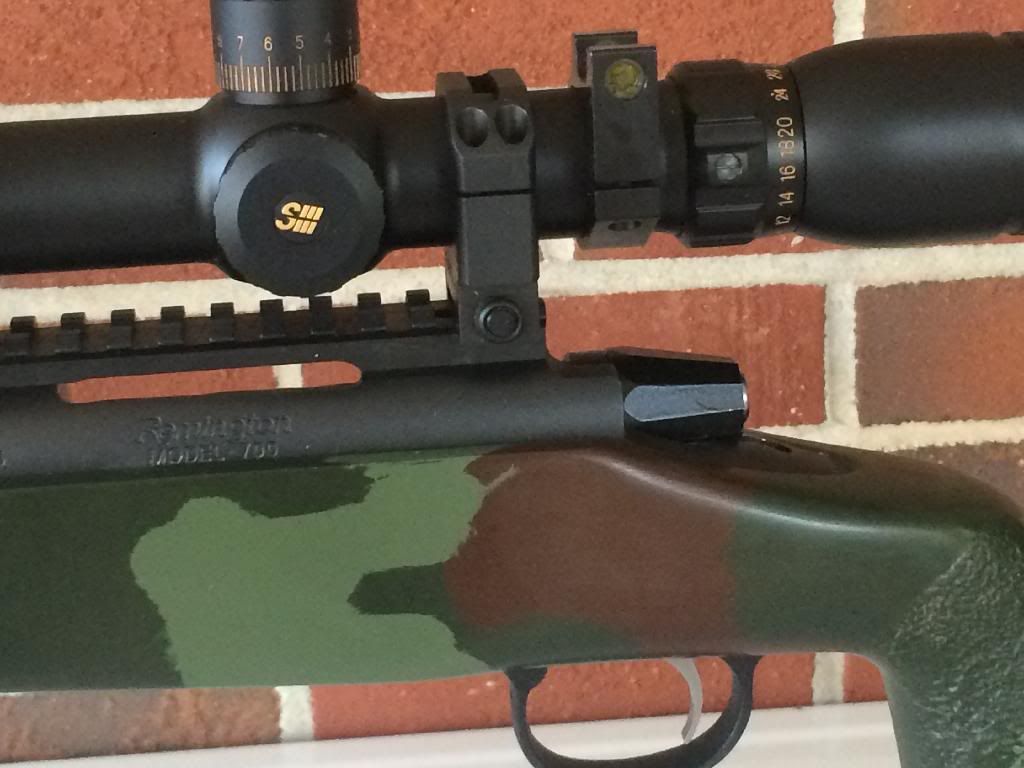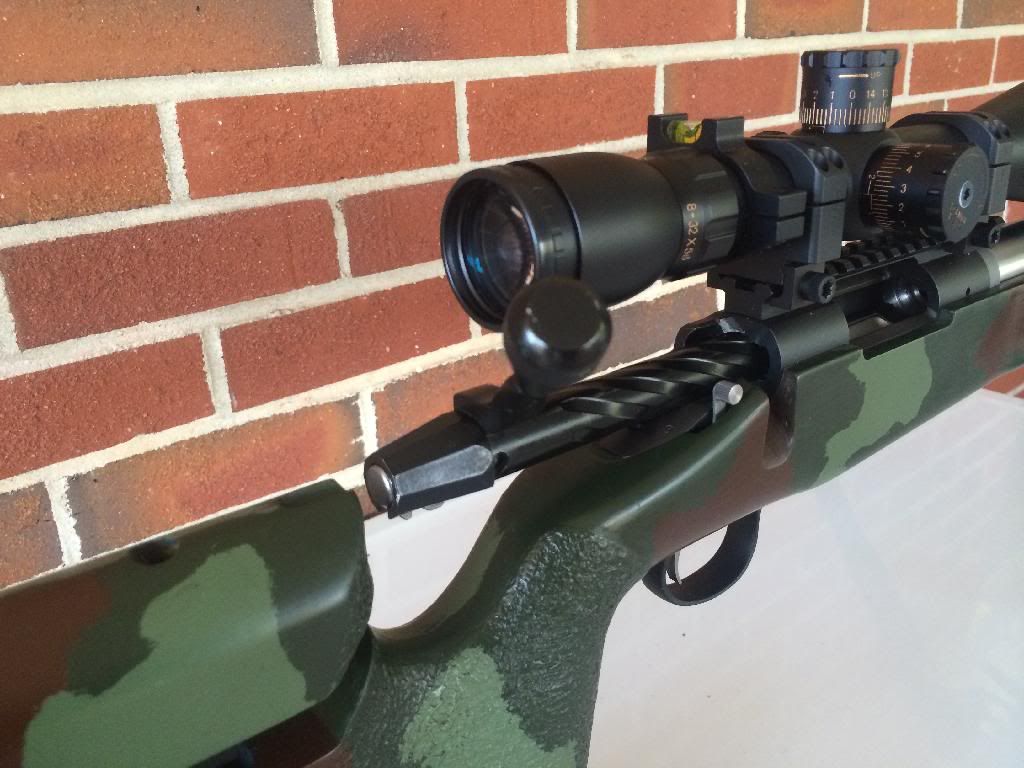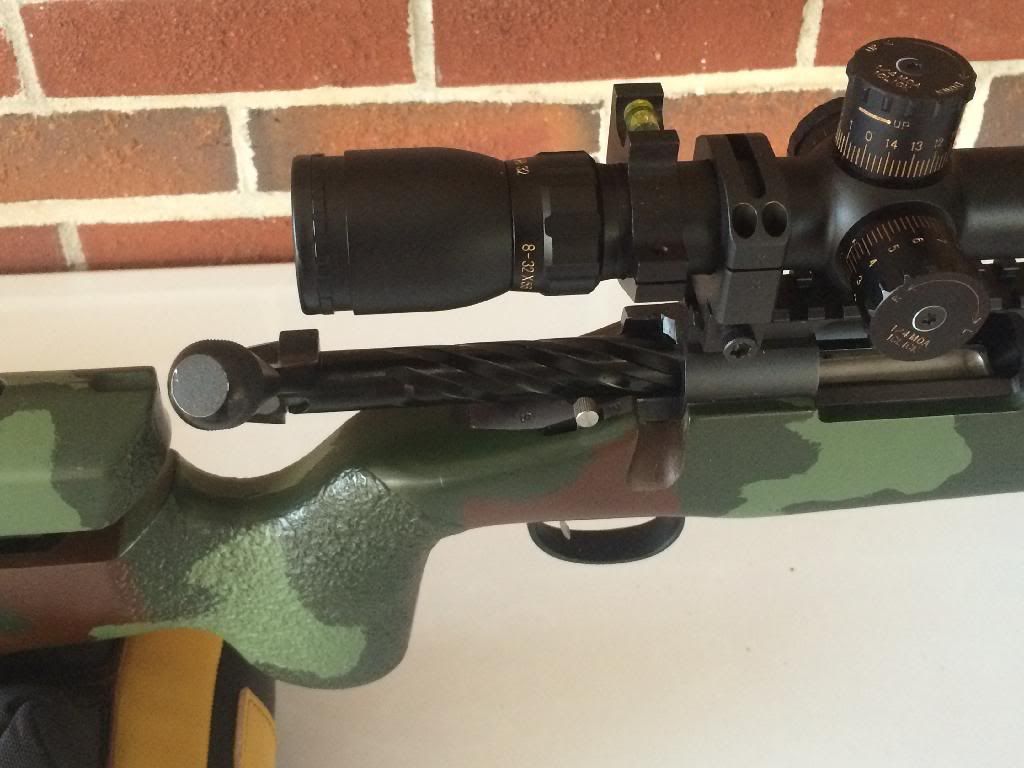 Last edited: