Turbulent Optics Student
Full Member
Minuteman
Here is a picture of the new March-FX 4.5-28X52 HM WA scope that was discussed here a while back. I mounted it on FTR Match AR-15 and took it shooting. This copy has the FML-PDK tree-type reticle.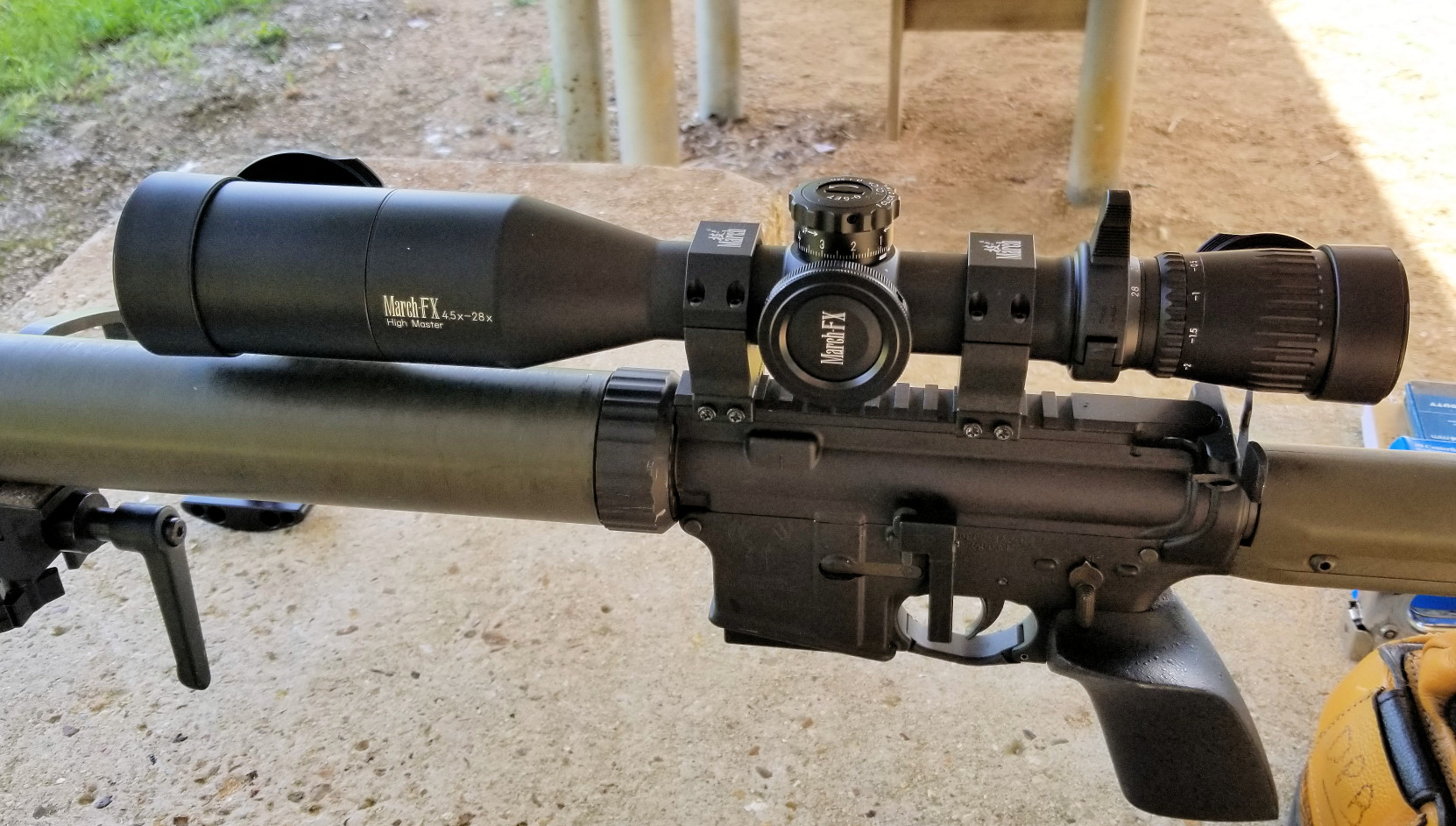 As is my wont, I have sunshade, the fast lever, the middle focus wheel and the March flip caps and rings.
I really like the wide angle eyepiece.
Last edited: