Sergeant of the Hide
Belligerents
Minuteman
Jan 26, 2019
196
198
49
79
My Son grew up in the armoury, and now my grandchildren are doing the same. My grandson is 12 and my granddaughter is 8. Darned kids made me wait till I was in my 60's to give me grandchildren, but Julian is now an experienced reloader and his little sister Saylor is shooting .22s and as of this coming weekend, it will be a .410 youth shotgun. LOL This is how that happened
========================================================================
My 12 year old Grandson Julian coaching my 8 year old Granddaughter Saylor with the Henry .22 LE and the S&W .22 Semi-Auto. After the first two shots, she continually rang the gong at 100 yards with both. She cycled the Henry after one show and tell. ............ and the St.Marie Legacy continues.............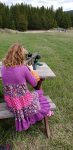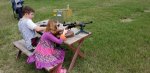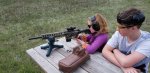 After yesterday's session with the .22's, Latgo and Julian switched to 20 gage and shooting clays. Saylor Jean has always been relegated to "pulling the string", as she says......... but was looking at me with a rather sad face. I asked if she'd like to shoot too, but of course a 20 gage was far too much for both her stature and recoil. I told her that "Grampa will find a shotgun for you. Her little face lit right up.
I went into the house and began a search (futile search I thought) for a youth .410 shotgun. I placed a wanted ad on Montana Gunbroker and went back outside. When I cam back in, I couldn't believe my eyes. A webmaster on one of my forums had a Mossberg Youth .410 in mint condition! I promptly paid for it with PayPal and let Saylor know.
Latigo told me this morning that she was announcing to anyone who would listen that "she wasn't pulling any more darned strings! She was shooting those things in the air!" LOL Saylor Jean does
not
allow her brother to do anything that she won't do. IE: Motocross riding, shooting .22's and shooting bows in competition. Can I prove that? Just Look!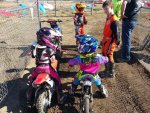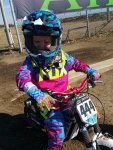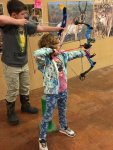 And.............. My Grandson at age 11 was a 3x Montana State Junior MotoX Champion.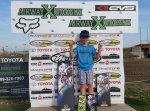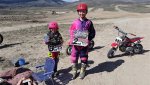 Last edited: