Sergeant of the Hide
PX Member
Minuteman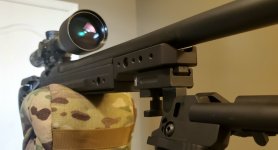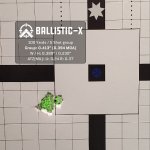 My Bergara B14 6.5 Creedmoor in its I'm done (for now) state.
KRG Bravo with Aluminum Arca Forend, Spigot, T-Slot Weight
Area 419 Barricade Stop
Area 419 Bolt Knob
Burris RT25 5-25x56 (Suprisingly good for under $1k. But I sure would love an NF or ZCO...)
F3R Machine Mount
Timney Hit trigger set to 12oz
Bergara Muzzle Brake
GG&G Tripod with some "I hate panning" JB Weld handywork
Sitting on my super stable camera tripod...
I recently came across some Hornady Black 140g in Academy Sports and I wasn't expecting great results so I only bought one box to try. I shot 4, 5 rounds groups all under 1/2 moa. This one being my best by .006 moa. I'll be picking up more i guess. I also had some Copper Creek Cartridge Co. 140g Barnes Matchburner that this rifle didn't like, with results of 1-1.25 moa.