Send it!
PX Member
Minuteman
UPDATE 01/14/2021: Kahles has announced new updates to the K525i called the DLR. Some minor updates but more significant are greater FOV and 10 mil per turn turrets.
UPDATE 01/14/2021: It's no longer a rumor, the Nightforce ATACR 4-20x50 is now the real deal, details:
If there is such a thing as a "professional" riflescope, it is an ATACR™. They are designed for military, law enforcement, and other tactical professionals…and for those who simply want to shoot like a professional. An ATACR™ riflescope is the combination of the finest materials, engineering...
www.nightforceoptics.com
UPDATE 01/14/2021: Brownell's is hosting a NOT Show event Jan 18-22 apparently in lieu of SHOT Show being cancelled for 2021 -
https://www.brownells.com/.aspx/bap...=Avantlink&utm_content=NA&utm_campaign=Itwine
UPDATE 01/12/2021: Rumor has it a new crossover scope is coming, decent mag range but more importantly LIGHT WEIGHT, better mag range than LRHS2, lighter and shorter with a nice reticle. Coming this spring.
UPDATE: Leupold has announced new scopes and reticles, details: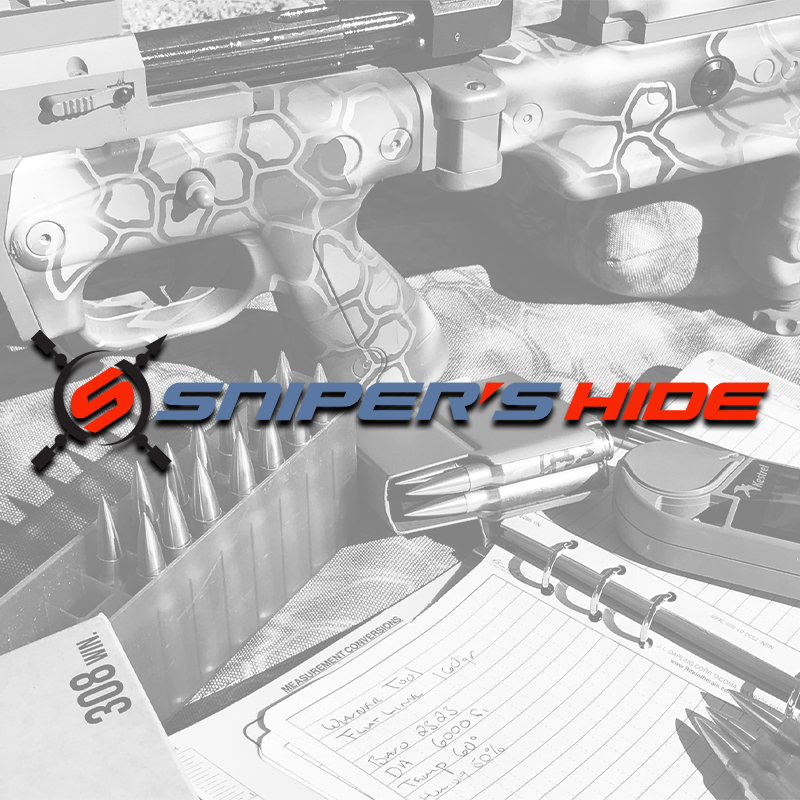 Other than being able to share what's announced I know no details as I have not seen anything 1st hand VX-6HD 4-24x52 (34mm) CDS-ZL2 Side Focus Illum. TMOA VX-3HD 1.5-5x20 (1 inch) CDS-ZL Duplex VX-3HD 1.5-5x20 (30 mm) CDS-ZL Illum. FireDot Twilight Hunter VX-3HD 2.5-8x36 (1 inch) CDS-ZL...
www.snipershide.com
Maybe it's a bit too early but I'm getting the itch to try something new. Since SHOT cancelled for 2021 and since the Hide usually has some insiders that let some things slip, any news on new optics coming up for 2021?
I'm really looking forward to the new March 4.5-28x52 High Master, production units are supposed to ship end of January and be on shelves by around mid February, this scope was first seen at SHOT 2020 with a few reticles but my favorite is the one
@koshkin
designed which is called the FML-TR1, brilliant design. Scope has gone through a few pre-production iterations so I'm anxious to see how the final version plays out.
That is the only new scope that I know is coming, so hopefully some of you will have a little better insight.
Until then, I'll start some thoughts on what I'd like to see coming from some manufacturers:
ZCO offers Gen 3XR reticle in their existing scopes (Jeff, Nick... please, I'm begging you ). Well okay, TT owns the Gen 3XR, but give us something with a larger center dot and dots in the Christmas tree instead of thick lines.
ZCO ZC316 - a 3.2-16x50 FFP scope with 30mm tube and under 27oz with daylight bright illumination (be kinda nice to have something a little different from the traditional 3-15 without getting too crazy, this would be ZCO's version of a Light Tactical)
ZCO ZC212 - a 2-12x42 FFP scope with fantastic mrad reticle with larger outer circle and unobscured wind holds off main horizontal stadia, under 23oz with daylight bright illumination
ZCO ZC18 - a 1-8x24 FFP scope with fantastic mrad reticle with larger outer circle and unobscured wind holds off main horizontal stadia, under 20oz with daylight bright illumination
Vortex AMG 4-20x50 scope with 30mm tube and under 26oz (been asking for this ever since they came out with the 6-24). We know the AMG team has been back at it, but what will these brilliant optical minds think up for the next AMG scope, hope it's amazing.
Vortex Razor Gen III long range scopes to replace 4.5-27 and 3-18 that don't weigh 3lbs
Vortex Razor Gen III 3-18x44 Ultra Light FFP Scope, under 25oz
Minox ZP5 4-20x58 FFP low light monster with MR4 reticle (but larger center dot)- Blaser already makes this scope but let's be honest, the reticle sucks and they limit the turret to only 8 mrad. Since Minox is a sister company it shouldn't be too difficult to take the same optical design, put in the MR4 reticle and use the ZP5 turrets or similar.
March 3.2-20x56 FFP scope with 25° WA eyepiece, doesn't have to be so short, but if kept under 30oz could become a crossover king! Using similar design principles as the 4.5-28x52 HM, with a 6.22 erector this scope would be specifically geared to the crossover community with the huge 56mm objective and locking turrets like the 5-42x56 HM. Longer scope body design with forgiving eyebox and parallax and a new reticle that has larger outer circle similar to Bushnell LRHS G2H design for use at low magnification.
Leupold finally comes out with a decent competition Christmas tree reticle like the Gen 3XR (come on Leupold, if Nightforce can come out with the Mil-XT certainly you can figure something out)
Leupold decides to stop charging over $500 for illumination
Burris XTR III Illuminated Models finally come to life with thicker SCR2 reticle options
Schmidt & Bender PM III series where they finally remove the illumination tumor and put it in line with the parallax like almost everyone else.
Schmidt & Bender PM III 5-30x56 to replace the venerable 5-25x56, scope does not tunnel and has wide FOV with superb edge to edge sharpness
Nightforce ATACR II - further improvement on IQ, wider FOV, lighter scopes
Bushnell LRHS/LRTS series scopes were hidden gems for those seeking stellar IQ at an affordable price. Would like to see some new designs with 5x erector, a 4-20x44 would be an interesting replacement for the 4.5-18x44, would also like to see a newer version of the G2H reticle, maybe a G3H or better, the G3 almost got there but not quite, could use a few more .2 mil hash points.
Bushnell should finally introduce illumination to the DMR II PRO, but would also like to see a rework of the DMR II - a DMR III would have "PRO" glass, illumination, but re-designed optical formula that improves FOV throughout the magnification range, maybe even a bit of a diet as these 35oz beasts are a bit heavy for a lot of DMR type builds which they were designed for.
Last edited: