I wanted to share my build which is heavily inspired by the XM3. I didn't attempt a full clone because there have since been developmental improvements in calibers, optics, parts, and materials. Also, some parts are too difficult to find.
Remington 700 blueprinted receiver. I glass bedded the action to the stock. I tapped the receiver for 8x40 mounting screws.
18.5" Saturn stainless steel match barrel chambered for 6.5 Creedmoor. I used a Sendero contour to save weight. I contoured the barrel to host the appropriate Surefire flash suppressor.
McMillan A1-3 with EDGE fill to save weight.
Aluminum Oberndorf bottom metal to save weight.
Aluminum Badger Ordnance tactical bolt knob.
Tubb firing pin spring.
Aluminum Badger Ordnance EFR.
Timney Elite Hunter trigger.
Harris 6-9 swivel bipod with notched legs and a KMS lock.
An aluminum 20 MOA rail to save weight. I cut the extension so the scope bell may clear.
Vortex PST Viper Gen II 3-15x44mm. These scopes are hard to beat when balancing price / weight / performance. I am considering painting the scope a flatter black unless I camouflage the entire system.
Vortex PST 30mm low aluminum rings to save weight.
Being chambered in 6.5 Creedmoor, opting for aluminum components, and EDGE fill, and selecting a Sendero contour, this whole system weighs 10 pounds. It still recoils incredibly light.
With such light recoil, steel components and clip slotting did not seem necessary. Although, I may clip slot the receiver just for fun.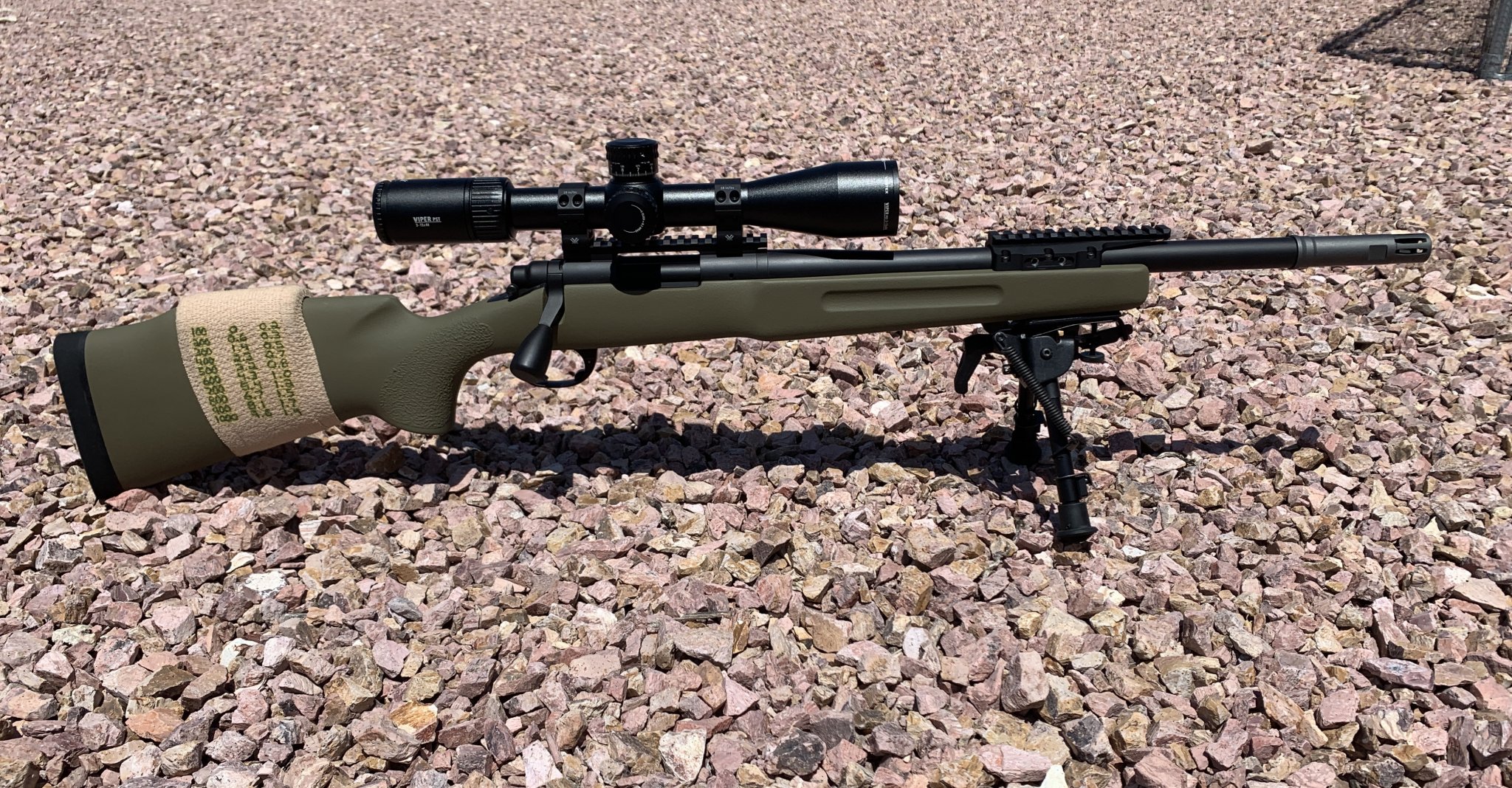 Last edited: