Gunny Sergeant
Full Member
Minuteman
Ok so heres the deal. I went out yesterday doing load development with my 24" Rem 5R using Varget and the 175 SMK.
Anyway, here are the results of my best groups. All groups where 4 shot groups (yeah I know, not five but with as scarce as reloading components are, I tried conserving a bit but still wanted more then 3 shots). My question to you guys is out of these three loads, which one would you use and why. All of them are good in my opinion but I wanted to get yours. Im sure some of these results could be attributed to the wind (a bit windy yesterday) and my technique which is why Im asking your opinions on what you think is best. Keep in mind that I regularly shoot out to 1K+ so more velocity would be nice due to the fact that I only have 40 MOA usable with my scope. (Bushnelle Elite 4200 Tactical - I also have another scope on order. Ultimately, I need to be able to reach to 1200 yards with whatever load I choose. Thanks in advance.
Cold Bore.. Happy to start the day right
Group1 - 43.4 Varget .42MOA center to center. (2597-2620 fps)
Group2 - 43.6 Varget .45MOA center to center. (2607-2632 fps)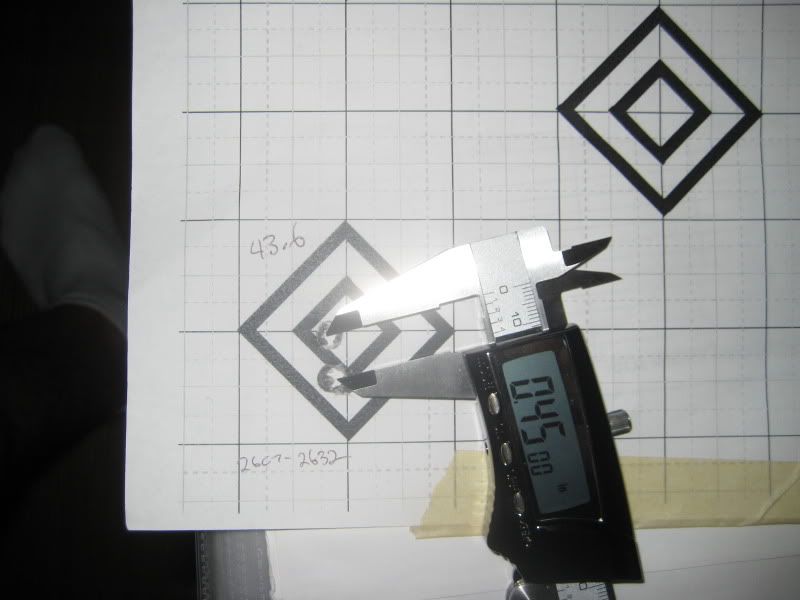 Group3 - 44.4 Varget .46MOA center to center. (2665-2700 fps)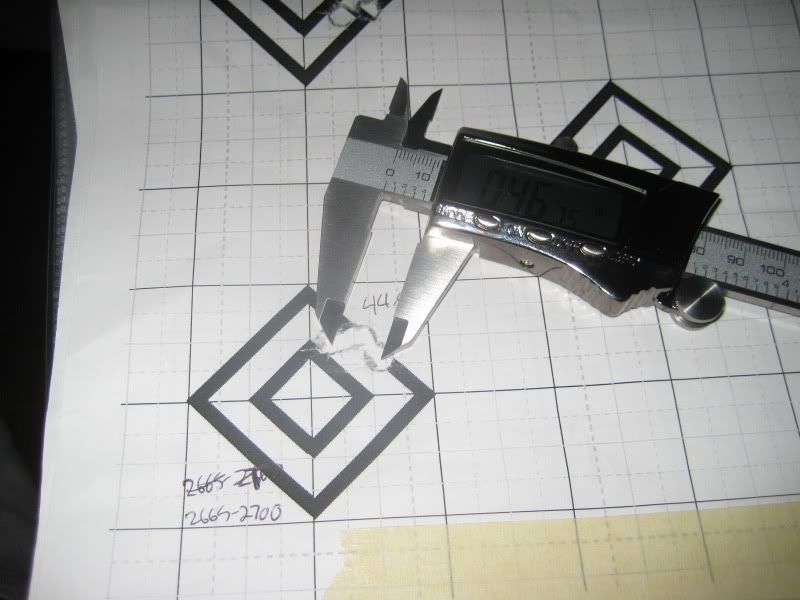 Obviously I need to work on my reloading to make sure my loads are accurate as possible to keep my velocity spread closer but Im just wondering that based on all the variables, (Wind, Loading error, Shooter error, etc, which group you would pick )
Im not real familiar with what causes vertical or horizontal stringing besides round velocity differentes, shooter error, or wind.