Sergeant
Full Member
Minuteman
I was finally able to get my new Tikka build out to the range to see what she would do. I tried last week but the new Leupold V6 1-6 had such a bad parallax issue it was impossible to sight the rifle in. I had to send the scope back to Leupold to be re-calibrated.
As fate would have Chad called me this morning to see how the rifle shoots. I like a g-smith who follows up on his work. I was actually packing the car heading to the range when he called. Last night I took an older Ziess 4.5 - 14off one of my other rifles so in case Leupold didn't get my scope back in time for opening day next weekend.
Here's the build. Chad used my Tikka T3 action as the foundation. As you can see from the range pics, he builds a true driver. This gun shot beyond my expectations!
The build consisted of facing off the small transition on the front of the receiver
Blue printed and trued the bolt and action
Designed, cut and pinned a custom Remington style recoil lug that matches the outer contour of the T3 receiver
Installed a 22" 1:8 SS #3 Brux barrel for .243 win - threaded for my muzzle break/QD suppressor adapter
Pillar bedded into a LH McMillan Sako hunter stock with LongRifles Inc prairie sage camo pattern
Dark Earth Ceracoked the barreled action
Currently a Ziess 4.5-14 x 44mm Conquest scope with Warne quick detachable rings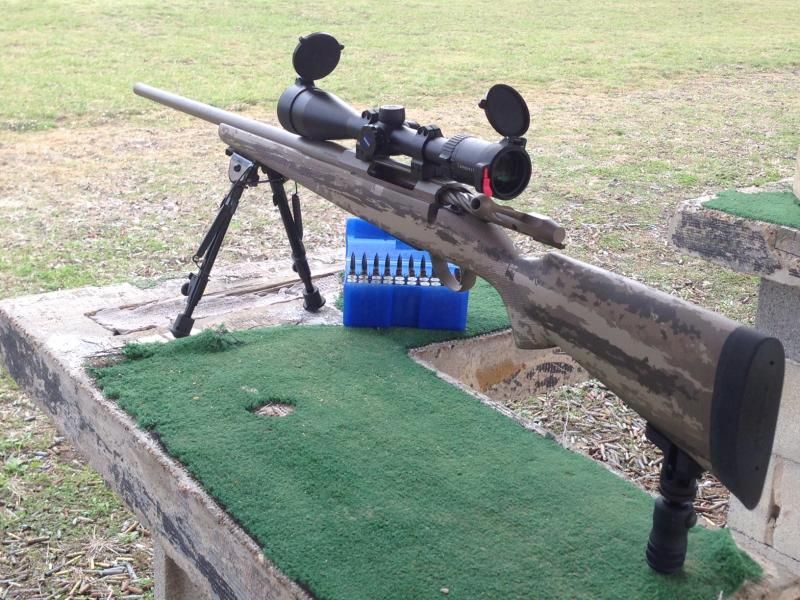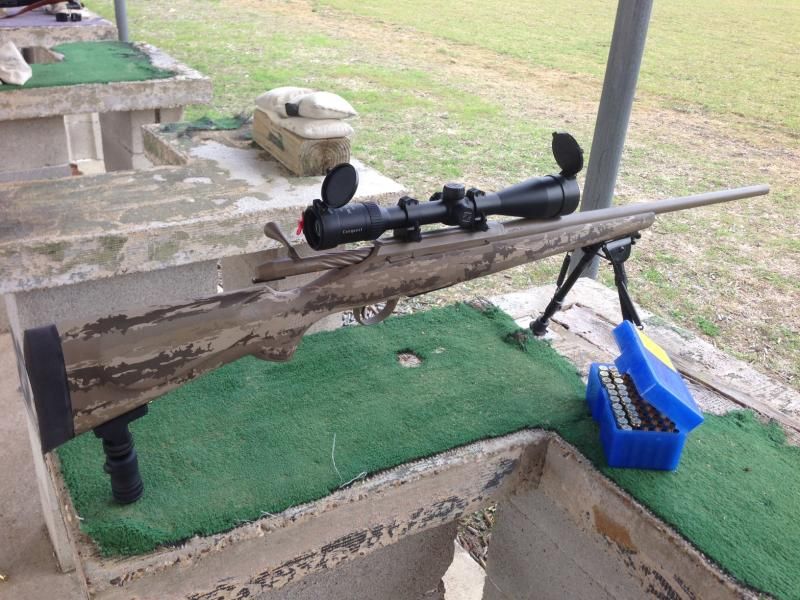 1 3-shot group at 100 Yards
2 3-shot groups at 200 Yards