Sergeant
Commercial Supporter
Full Member
Minuteman
The all new K-DBM was developed for maximum refinement and improved ergonomics. Starting with the common Badger M5 inlet, we designed the K-DBM from the ground up. Every detail on this part was meticulously crafted down to the machined contoured edges. The trigger guard was opened up and squared off to give it a unique, technical look.
Considerable effort was invested in fine tuning the magazine release and magazine fit to ensure proper, reliable function. The geometries in the magazine well are engineered so that there is no magazine "slop". When you insert an AICS pattern magazine into the K-DBM, it locks up solid with minimal play as it should.
A variety of different spring weights were tested for the magazine latch to get the release tension just right. The grooves on the release latch itself were designed so the shooter can have a tactile purchase when changing magazines.
Produced in a quality driven AS9100C Certified facility, the K-DBMs are born out of premium 6000 series aircraft grade aluminum. The K-DBM is manufactured on 5-Axis CNC equipment ensuring that the tolerances are highly repeatable and exact. The magazine release mechanism on the K-DBM is made using 420 Stainless Steel.
The coatings on the K-DBM are Mil-Spec. The aluminum body is hard anodized in black. The stainless release latch is Melonited resulting in an extremely tough surface finish.
The K-DBM ships with two properly sized pillars and action screws. The K-DBM is currently available for short Remington 700 actions but a long action model is in the works. Visit KONOHAWK.com for more details!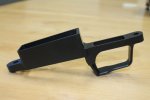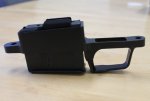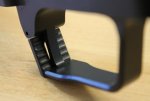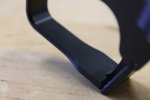 Last edited: