Thumbnail-les
Supporter
PX Member
Minuteman
Mar 8, 2017
2,167
3,239
34
No. If you watch the video closely, it looks like he shot it through the eyes. But, I bet this wouldn't have to contact your body to kill you:

Supersonic object - pressure wave
There is a very very big difference between that and a bullet namely the mass of the air in front for the size of the object creating the shockwave.
There is a big difference between a pea going supersonic vs a building going supersonic. Bullets are tiny.
For example a 0.5" diameter circle has an area of 0.196 square inches. A 10' dia circle has an area of 11,309 square inches. An object going supersonic has to force all of that air out of the way around the sides.
Doing a little quick research. Check this out.
According to that most people are killed at a 10 psi overpressure (294mph wind) and fatalities approach 100% at 20 psi (502 mph wind) . Putting that in terms of a nuke according to a book that I have (that was checkout able in my high school). A 200kt nuke will put out a 20psi overpressure out to a mile, 10 psi out to 1.4 miles.
The book.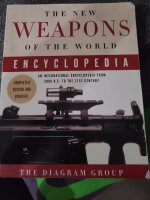 Most damage that I think I've ever heard from supersonic aircraft is glass is cracked or shattered. That is a 1psi overpressure (38 mph wind). Same nuke as above will do that at 5.9 miles away.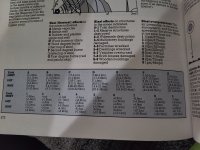 Taking all of this info and doing a gut scaling common sense check along with the experimental testing with the 50 bmg like in the video posted in post 1530 shows why this is so stupid.
Edit: and no I'm not an engineer. I have common sense.
Last edited: