Sergeant
Full Member
Minuteman
day 1:
Took out the hide fighter to the camp site....
I know its prob not meant to be a chopper, but i chopped threw two 5" tree branches that needed a clearing out.
I also chopped threw a 4x4, and 2 2x4's. a couple a beer cans for the hell of it.
quite suprised, as it did quite well, the edge has not chipped, or rolled, and it actually still has a pretty sharp cutting edge to it., shaved my arm hair a little more than planned.
my hand tho, didn't fare so well as i got a couple nasty raw blisters on both hands.
anyhow, i'll get some pics up here by the end of the weekend, look forward to some more use, this time wearing some gloves!!!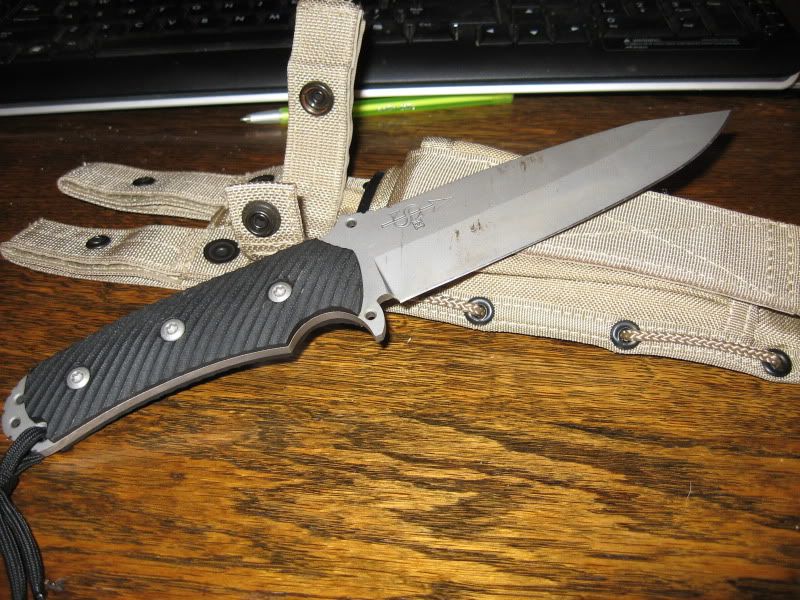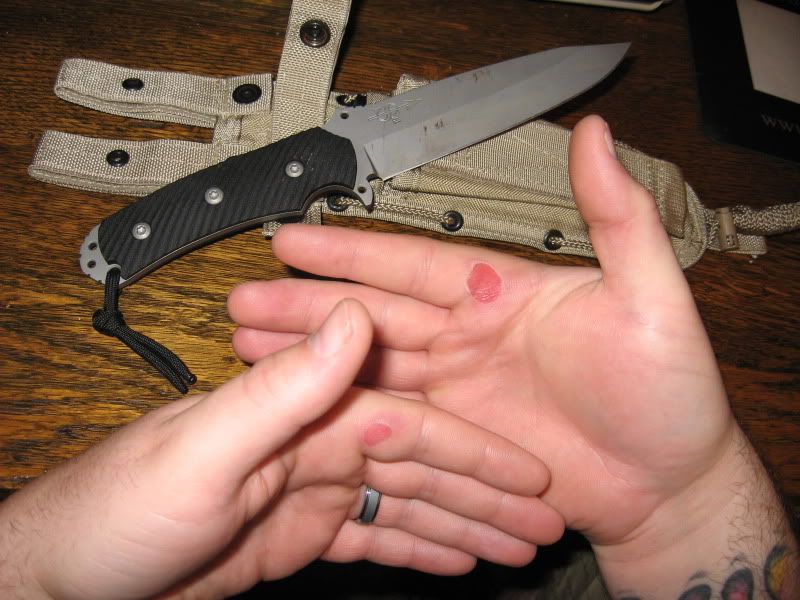 jay