Hi, Sincerely
Commercial Supporter
PX Member
Minuteman
Nov 27, 2017
6,150
20,493
The last two pictures, especially the one of it in-hand, makes it not look "chunky" at all. shoot/use/abuse a work of art.
Hi,
You don't think we have thought about that potential problem right, lol??
Since I firmly believe in the saying of "The first dent/ding/scratch is always the hardest" we are going to offer this service to our valued customers.
For an upcharge "handling" fee we will gladly take care of the first dent/ding/scratch for you.
Sincerely,
Theis
Very nighhhhhhh!!!

Will the barrels use some other metallurgy other tham what is typically standard such as Bartleins new spec?
Hi,
There is only 1 person at Hoplite Arms that likes and accepts "standard" stuff and luckily he is in shipping and receiving, lolol....
Not only are we doing Bartleins new alloy; we are doing LH Gains,
Sincerely,
Theis
--------------------------------
Happy Thanksgiving Update Everyone,
I will put up the dimensional screenshots between tomorrow and Friday.
So until then this is where she is staying for the weekend.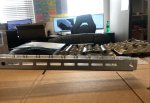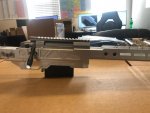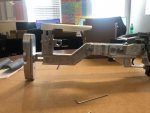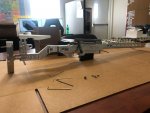 Sincerely,
Theis