Oct 30, 2007
335
335
69
63
Went to the gun club today, Tuesday, and was treated to a couple hours of fly overs by a Mustang, a Spitfire, and a Zero. At one point the P-51 and the Zero had a dogfight. I don't know why this would be taking place on a Tuesday afternoon on the east end of Long Island. Near as I could make out they were flying in the vicinity of the Calverton National Cemetery.
You'll have to excuse the crappy photos, but they were a loooong way off, and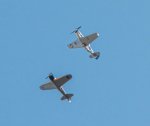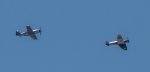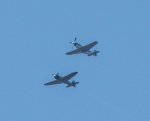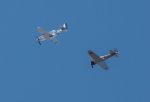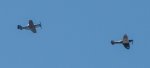 I had a 300mm lens on the camera too!