I recently saw the Targetcam from Targetcam.net so I decided to make my own.
Here are is the list of stuff I bought
2 12 v 8Ah batteries with charger from Cabelas
http://tinyurl.com/mmbbcz2
1 Plano Gun Guard 4 pistol Case
http://tinyurl.com/mrnkjul
$30 ( I should have shopped around first. This case is only $14.89 on amazon)
http://tinyurl.com/lfk4fsr
1 7in LCD screen From ebay $9
1 2ghz 8ch 800mW Transmitter and Receiver from ebay
http://tinyurl.com/l53njrx
$60
1 3.6mm Security camera ( I had extras laying around ) Any camera would work. But the 3.6mm lens was going to have the camera too close to the target so picked up this lens for the camera and switched it out. Its a 16mm lens.
http://tinyurl.com/m2v7nzr
1 El Cheapo Tripod from walmart : $15.
Some foam sheets from walmart. To separate the screen and battery section
Some wires and connectors are needed
I should be able to get at least 1000yard Range from it.
There are some things i need to figure out on it.
Here is what it looks like so far....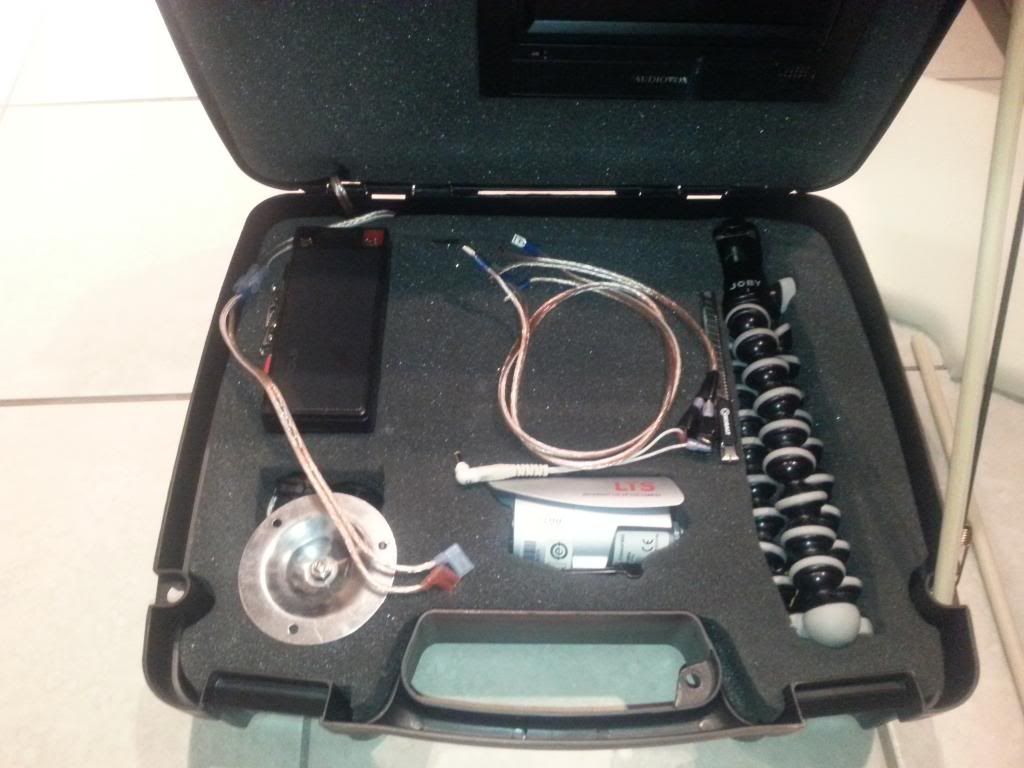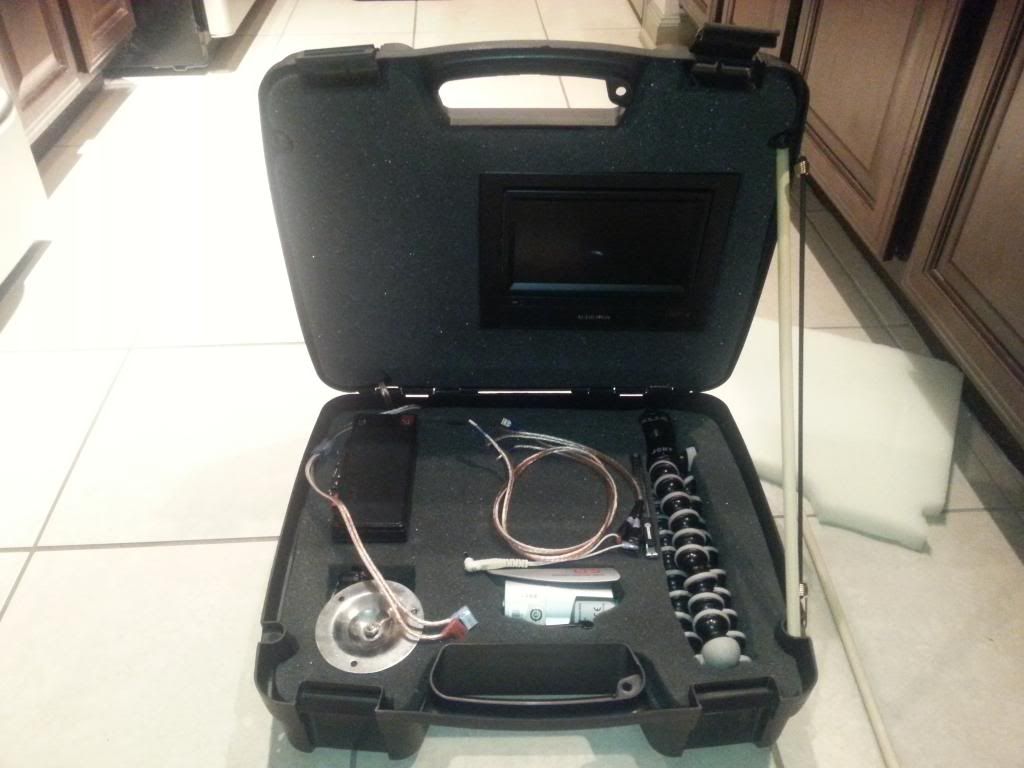 Last edited: